Bookmarks
Bookmarks: 5 Interesting Articles That May Help You This Week
February 11th, 2019
Each week, I select a few articles that rise above the fray and hopefully help you on your journey in the CRE world. They pull from one of four "corners:" corporate real estate, technology, management science and anything positive. I welcome your comments on these articles.
Why People Still Don't Buy Groceries Online
"However they get customers to sign up, supermarkets are likely going to have to spend a lot of money in promotions and deals as they try to make delivery more popular among consumers. This, of course, advantages Amazon, which has deep pockets and has long been able to convince shareholders that spending up front on getting customers in the door has long-term dividends. This has never been Peapod's strategy—it outlasted competitors like Webvan because it never spent a lot of money it didn't have, Parkinson told me." www.theatlantic.com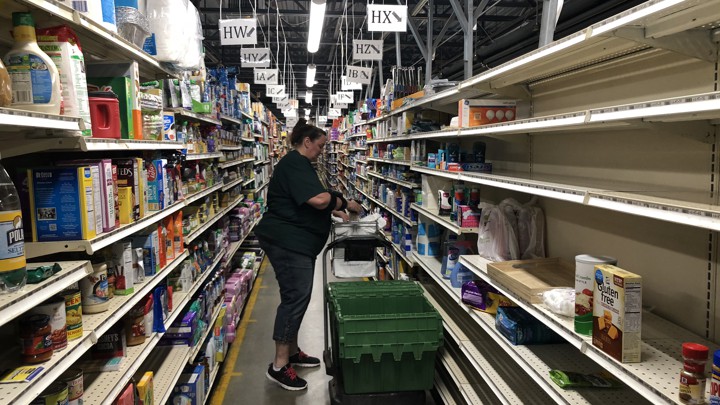 A Peapod employee fulfills an online order (Alana Semuels / The Atlantic)
"The beginning of the year is often a time for fresh starts. It marks a new period — a distinct point between the past and the future — which motivates people to set new goals and strive for self-improvement.
But what if you were already doing pretty well? Would a fresh start still be motivating? Or might it actually set you back?
I explored these questions in the context of work performance. Across one field study and three laboratory experiments, I found that a fresh start on people's performance records — what I call a "performance reset" — affected their motivation and future performance differently, depending on their past performance." www.hbr.org
Remembering Herb Kelleher: The Power of Authentically Engaging Employees
"He was the best listener I've ever met in my life," Parker said. "You tell people that and they're kind of surprised (because) he always talks so much."
His attention was always focused on the conversation. It didn't matter who else was in the room or walked into the room, Parker said.
"He was intently listening," Parker said. "That was really helpful to me. What I realized is that's how he learned so much. And he really cared about what people had to say and their thoughts and where they came from. … I think that's how he go so well in touch with his people (at Southwest). That's how he got to know what was going on at his airline."
"Kelleher was a legendary character and an upstart maverick who disrupted an industry." www.leanblog.com
"A person's name is to him or her the sweetest and most important sound in any language."
-Dale Carnegie
One of the best ways to make a favorable first impression — and to get ahead socially or in business — is to remember people's names. You can improve your ability to remember names if you will follow these four steps" www.witt.com
Workplace Theft Is on the Rise
"Your office is a den of thieves. Don't take my word for it: When a forensic-accounting firm surveyed workers in 2013, 52 percent admitted to stealing company property. And the thievery is getting worse. The Association of Certified Fraud Examiners reports that theft of "non-cash" property—ranging from a single pencil in the supply closet to a pallet of them on the company loading dock—jumped from 10.6 percent of corporate-theft losses in 2002 to 21 percent in 2018. Managers routinely order up to 20 percent more product than is necessary, just to account for sticky-fingered employees.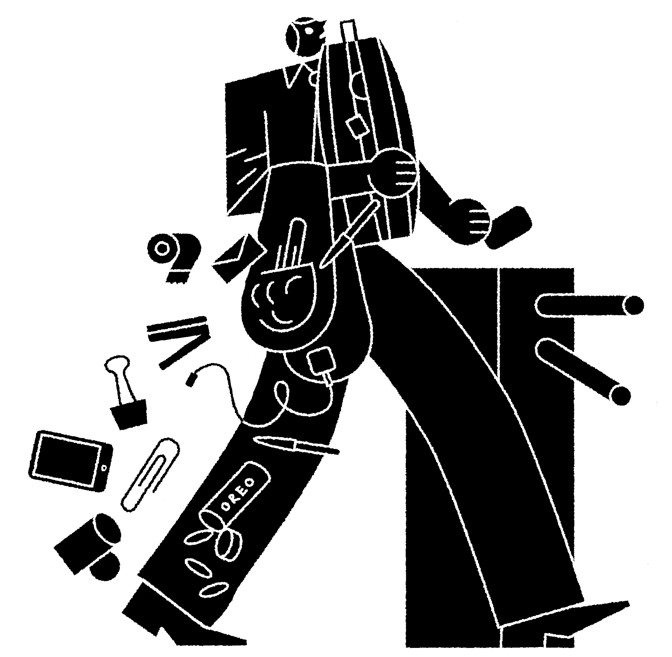 Some items—scissors, notebooks, staplers—are pilfered perennially; others vanish on a seasonal basis: The burn rate on tape spikes when holiday gifts need wrapping, and parents ransack the supply closet in August, to avoid the back-to-school rush at Target. After a new Apple gadget is released, some workers report that their company-issued iPhone is broken—knowing that IT will furnish a replacement, no questions asked." www.theatlantic.com
Your success blesses others. I wish you a great a hugely impactful week!