Bookmarks
Bookmarks: 5 Interesting Articles That May Help You This Week
November 26th, 2018
Each week, I select a few articles that rise above the fray and hopefully help you on your journey in the CRE world. They pull from one of four "corners:" corporate real estate, technology, management science and anything positive. I welcome your comments on these articles.
The Benefits of a Short Attention Span
I'll make this a quick read | "..yet blaming smartphones for our distractibility feels too easy—human attention has always been fleeting. A study conducted several years before the first iPhone was unveiled found that workers spent an average of just two minutes using a particular tool or document before switching to another. Moreover, interruptions may have a silver lining. Many workers who were insulated from distraction by website-blocking software became more aware of time's passage and were able to work for longer stretches—but also reported higher stress levels as a result of their sustained focus.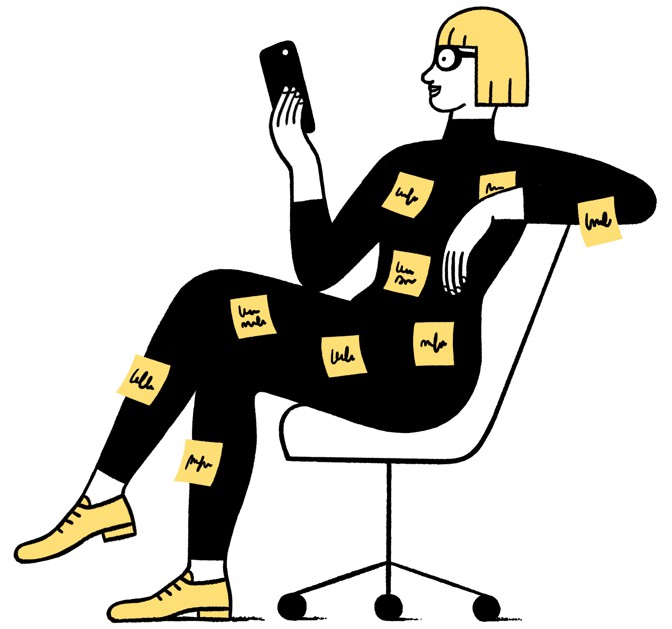 For those seeking to exercise greater control over their attention span, science has some suggestions. A 2016 study found that mindfulness meditation led to short-term improvements in attention and focus, and that the benefits were disproportionately large among heavy multimedia multitaskers.  And research published earlier this year suggests that the long-term attentional benefits of regular mindfulness practice may be even more substantial than previously thought. . www.theatlantic.com
"Doctors rely heavily on faxes in both routine and high-stakes situations. According to Vox, one industry analyst estimates that 75 percent all of all medical communications still happen by fax. Occasionally, news outlets describe this phenomenon, mostly as human-interest stories: "Medical Students Flummoxed by Fax Machines" or "Med Students Are Puzzled When Forced to Use This Ancient Technology." Despite confusion and frustration, though, the business of faxing continues on. Part of this has to do with an interpretation of a clause in hipaa, a U.S. health-privacy law, which requires health providers to take reasonable steps to safeguard patient information. Because this rule explicitly mentions fax and not email, some providers interpret the law to mean that records must go by fax.
DADO RUVIC / REUTERS
That habit dies hard. A start-up called PatientBank, which allowed users to share and receive medical records digitally, shut down in January, partly because weaning hospitals from fax proved too difficult. Paul Fletcher-Hill, a PatientBank co-founder, told me that one reason hospitals cited for their continued dependency was security: Many believed that hacking computer systems were easier to hack than fax machines—and that computer hacks were more damaging.
"There's a perception that digital systems are easily hackable, and it's true that many hospitals have struggled with ransomware attacks recently," he said. There's some truth to the claim that fax is more secure, in the sense that even if a signal is intercepted—which is very possible—compromising a single transmission would be less severe than hacking an entire system of digital records. So while fax may be more vulnerable in individual instances, in the aggregate, it may be more secure.." www.theatlantic.com
There Are Better Ways to Get Around Town
"When American engineers started adding bike lanes to American streets about a decade ago, they changed the model, creating a "protected" bicycle lane once misleadingly called "the Copenhagen lane."
CreditCreditTop: Photo by John Massengale; Bottom: Rendering by Gabrielle Stroik Johnson; Design by Massengale & Co LLC
In Copenhagen, wide cycle lanes on both sides of the street buffer equally wide sidewalks from traffic.
Credit

Francis Dean/Corbis, via Getty Images
We see examples on many Manhattan avenues, with parked cars sitting awkwardly between moving traffic and grossly striped bike lanes. Every planner and urban designer I've talked to in Denmark and the Netherlands says their countries would never build such ugly, over-engineered streets, which diminish the pedestrian experience and give high priority to traffic flow at 35 m.p.h. and above." www.NYTimes.com
HQ2 Is Only Part of the Story of Big-Tech Expansion
"When word got out that Amazon is going to split its HQ2 between New York City and greater Washington, D.C., as the company made official today, many saw it as evidence of the widening gap between America's coastal superstar cities and the heartland. Amazon is expanding from Seattle, a successful tech hub on the West Coast, to the world's leading global city (New York) and the capital of the most powerful nation on Earth (Washington), both of which sit on the East Coast Acela corridor, equivalent to one of the world's largest economies. With Google planning yet another expansion in New York, here is another example of winner-take-all urbanism.
While it is true that the geography of big tech reflects a winner-take-all pattern, not everything follows the shift of Amazon and Google to East Coast superstar cities. Indeed, tech in San Francisco may be reaching a saturation point as many of its big firms appear to be heading elsewhere, including some smaller, "rise-of-the-rest"locations." www.citylab.com
World's Biggest Companies Plan to Get Down With WeWork Effect
"The biggest employers on the planet see a future filled with free beer and new age motivational posters. Their offices will need to catch up.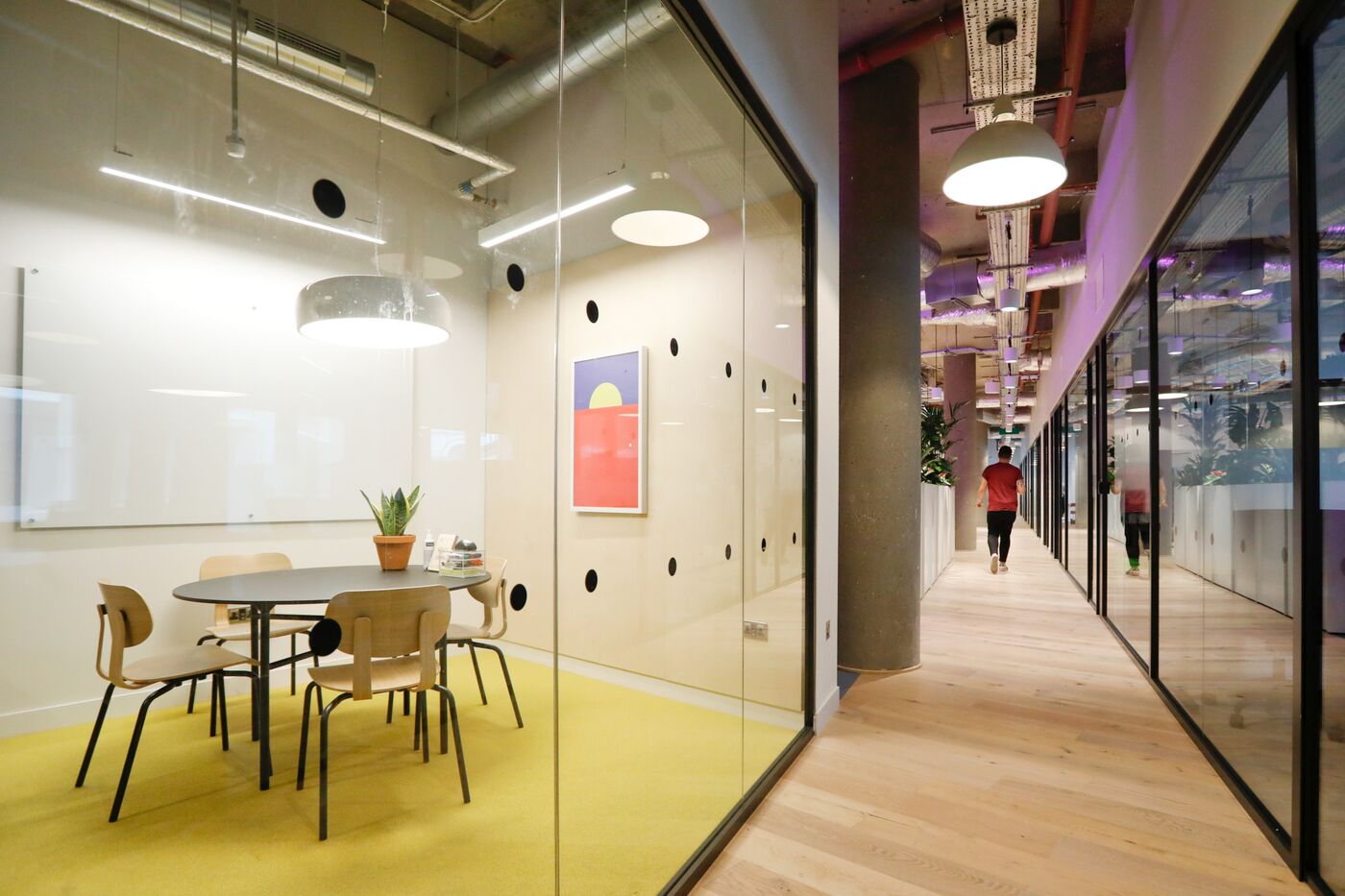 WeWork co-working space in London Photographer: Luke MacGregor/Bloomberg
After WeWork Cos reinvented the office experience for freelancers and start-ups, large businesses see their use of flexible space rocketing over the next three years. More than half of them expect the non-traditional space to account for at least a fifth of the total compared with about 5 percent now.
"WeWork has changed the narrative around corporate real estate," said Lee Elliot, a CRE trends researcher. "As well as seeking more flexibility, big businesses will increasingly look for "amenity-rich environments that help their employees with the challenges of modern work."
The shift presents a major challenge to the world's biggest landlords, which have traditionally focused on securing long-term leases to maximize the value of buildings and reduce the risk of vacancies. In London, landlords including British Land Co., Great Portland Estates Plc and the Crown Estate Ltd. have begun using some of their buildings as flexible spaces in response to changing demand." www.bloomberg.com
Your success blesses others. I wish you a great a hugely impactful week!